Yesterday I mentioned one of my friends who is trying to
decide on a destination
for her upcoming wedding, and since I wanted to help, I have searched all over the contiguous United States and Mexico for wedding venues! In the process, I have stumbled across so many amazing places not just for weddings but also to visit, so I thought I would start sharing these beautiful destinations.
One that I am seriously in love with at the moment is
The Greyfield Inn
, located on Georgia's largest and southernmost coastal island, Cumberland Island. If it sounds familiar to you, it is because this was the remote location chosen by the late Carolyn Bessette and John F. Kennedy, Jr. for their very private wedding. Cumberland Island is known for its pristine beaches and lack of development, allowing deer, wild turkeys, horses, and otters to roam freely.
The Greyfield Inn
is the only hotel on the island, originally built in 1900 by Thomas & Lucy Carnegie for their daughter. Alarmed by the developments on neighboring islands in the early 1960's (like Hilton Head), Carnegie heirs donated most of the property to the National Park Service. However, the granddaughter of Thomas & Lucy Carnegie kept Greyfield, converting it into an inn in 1962.
Read more about Cumberland Island in this New York Times Travel article,
Cumberland's Peaceable Kingdom
. Look how peaceful- I can just picture myself sitting on the front porch swing with a
good book
and an iced tea, watching wild horses graze. Now all I have to do is convince my fiance to take me there!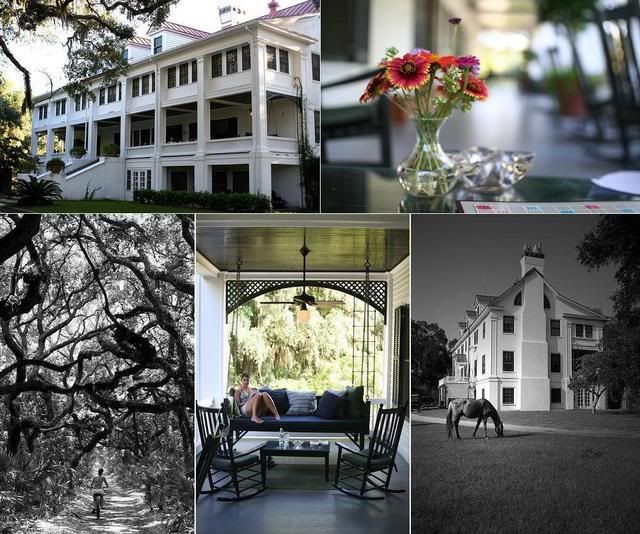 {photos from Flickr}