Sorry for the lateness this morning, I am moving out of my apartment today and while my internet was cut off right on time at my old apartment, of course it was not hooked up as planned at the new place! Anyway,
this post
on of our favorite new blogs,
Oh Happy Blog!
, reminded me of these bicycle-themed invitations I bookmarked to share with you all. I especially love
Heatherjeany's
on the bottom right where the "Reception to follow" traces the back wheel of the bike! Oh well, enough prettiness, back to packing...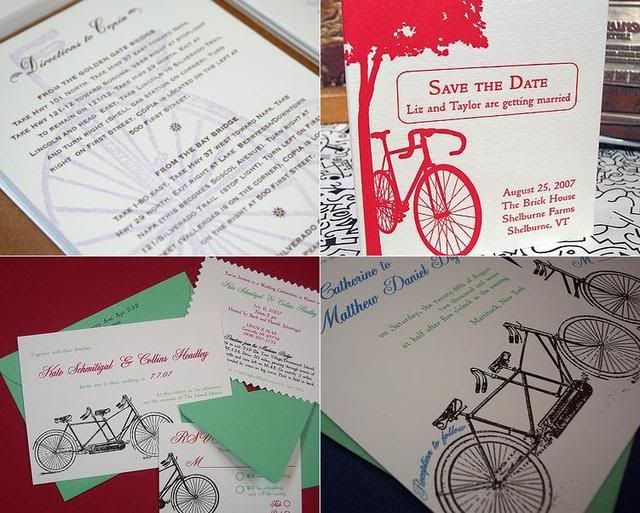 {Top: (L) Austin Press, (R) Greenwich Letterpress; Bottom: both Heatherjeany}