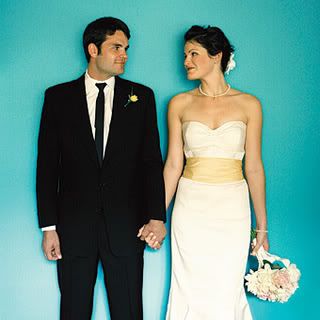 {photo from Brides}
We fell in love with the pictures from Sasha and Abel's wedding when we first spotted them on
Brides
, so I was so excited to
find more pictures
on photographer
Mel Barlow's blog
, thanks to the girls at
SocialDesign
. First, we love the portraits in front of this turquoise wall, which the groom painted on a wall in Sasha's childhood bedroom so the couple would have a bold background for their portraits.
And the photos of the bride and groom at the fair...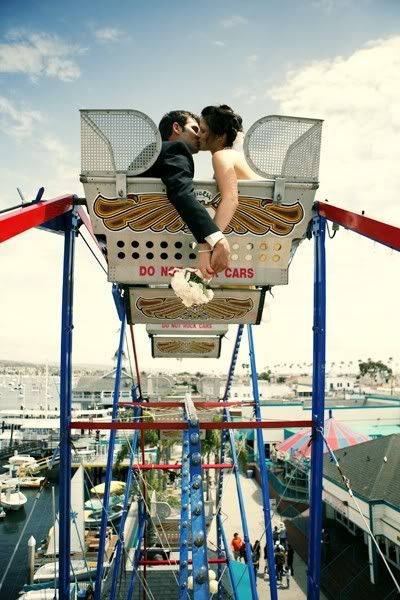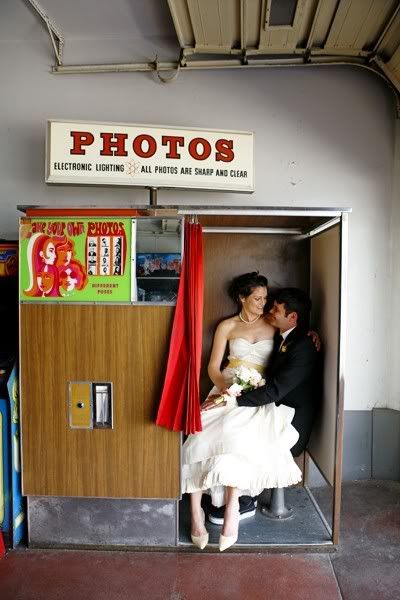 But Faye and I's favorite part is the actual ceremony, which was held in the bride's parent's backyard. It looks like a total blast, and we love that they kept it an intimate affair in a naturally beautiful (and meaningful) setting.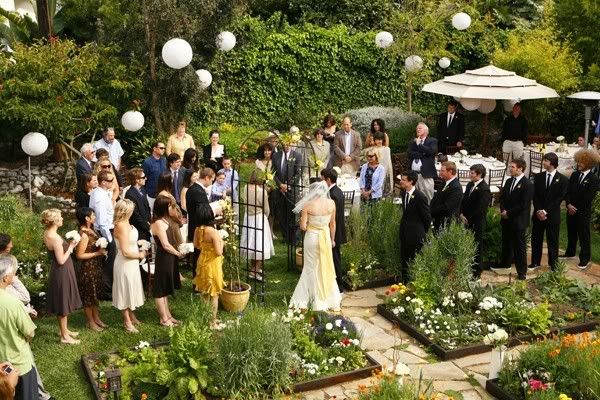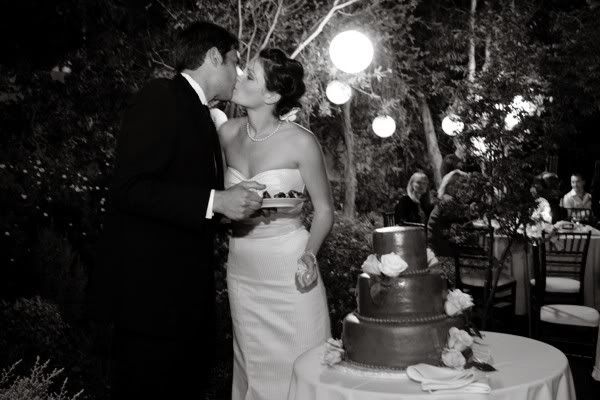 {all photos by Mel Barlow}